The Kids Network is a Singapore-based company. We are a small team of dedicated coaches that coach in MOE schools (weekdays), sports enrichment programs, and run a private Netball academy (trainings, camps, local and overseas tournaments).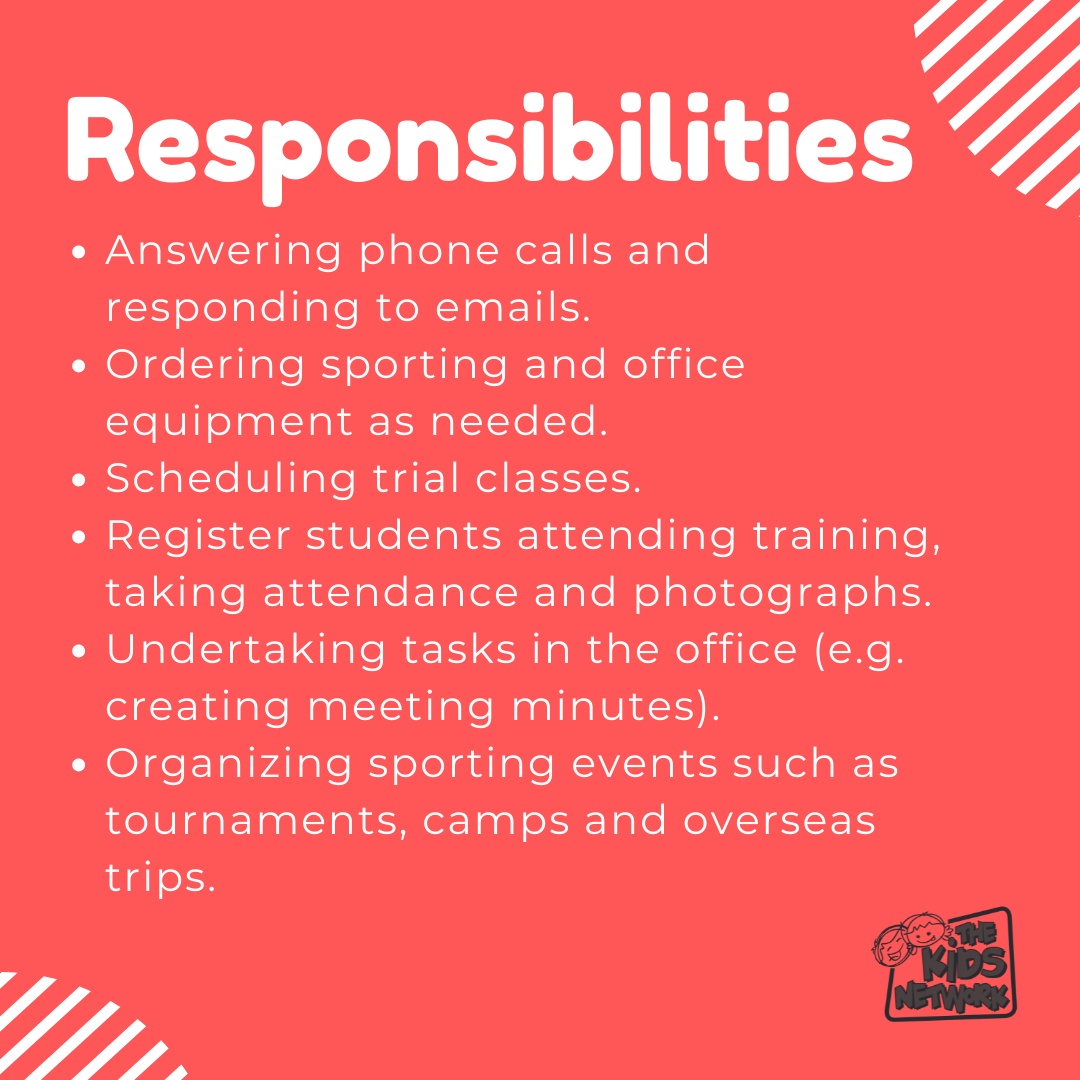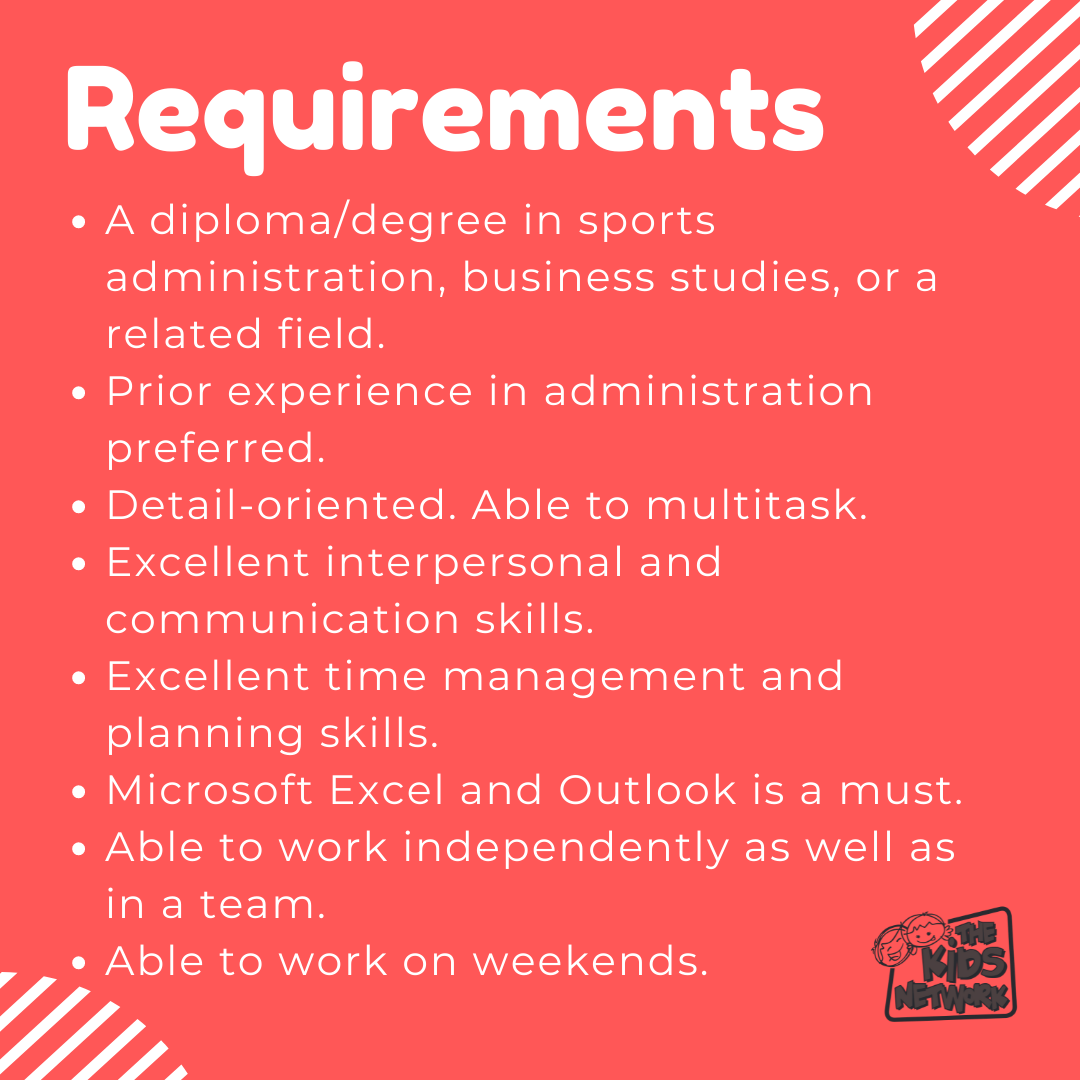 Assistant Sports Administrator (Full Time)
We are looking for an enthusiastic and detail-oriented Assistant Sports Administrator to manage all administrative tasks relating to our sports academy. The Assistant Sports Administrator will communicate with customers, manage registrations and payments, schedule trials, and source equipment as needed.
To be successful as an Assistant Sports Administrator you must be able to multi-task and plan ahead that all administrative needs are met on time.
Responsibilities:
Answering phone calls and responding to emails.
Ordering sporting and office equipment as needed.
Scheduling trial classes.
Register students attending training, taking attendance and photographs.
Undertaking tasks in the office (e.g. creating meeting minutes).
Organizing sporting events such as tournament, camps and overseas trips.
Requirements:
A diploma/degree in sports administration, business students, or related field.
Prior experience in administration preferred.
Detail-oriented. Able to multitask.
Excellent interpersonal and communication skills.
Excellent time management and planning skills.
Microsoft Excel and Outlook is a must.
Able to work independently as well as in a team.
Able to work on weekends.
Has a teachable disposition / willingness to learn.
Interested applicants can email their resume/CV to admin@thenetballacademy.sg or faizah@thekidsnetwork.com.sg.
Netball Coach (Full Time / Part Time)
If you meet the following requirements, you're just the coach we were looking for!
Currently NROC certified OR willing to get NROC certified on their own.
Able to work weekdays and/or weekends (mornings and/or afternoons).
Able to commit long term.
Able to work under the sun.
Students aged 16 and above are welcomed to apply.
Experience in playing Netball is a bonus.
To be successful as a Netball Coach, you must be able to engage the players, discipline them, and teach them fundamental Netball skills.
Responsibilities:
Come up with training program for each session.
Lead the players by example – no persistent late-coming and dress appropriately for training sessions.
If offered to provide coaching services at MOE schools, coaches are expected to work alongside Teachers-in-Charge of the Netball CCA, prepare teams for National School Games, adhere to MOE professional code of conduct and administer first aid where necessary.
Interested applicants can email their resume/CV to admin@thenetballacademy.sg or faizah@thekidsnetwork.com.sg.